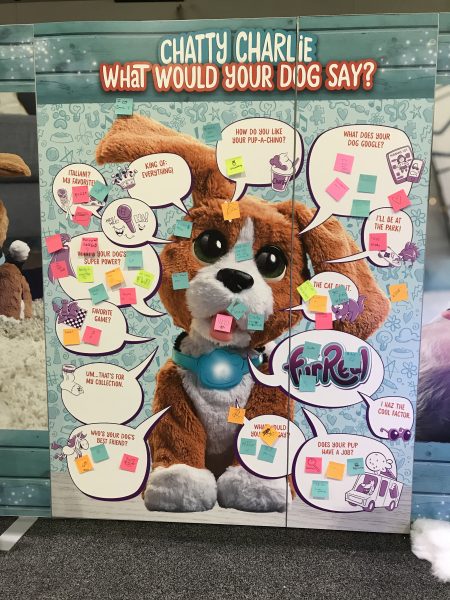 I've worked on a lot of projects for Hasbro over the years. Most of it is concept art that must stay forever under lock and key but every once in a while I do something I can show to the world.
Recently Hasbro hosted their first very own convention, Hasbro HASCON 2017. In one of the booths they wanted to put up a giant activity board featuring Fur Real talking animatronic puppies. Kids who stopped by were given Post-It notes and invited to stick on their answers to various word balloon questions. I was hired to illustrate the icons inside the balloons and also the background pattern. The Hasbro design team put together the final layout.
Here's a photo the client sent me of the Fur Real booth at the Con: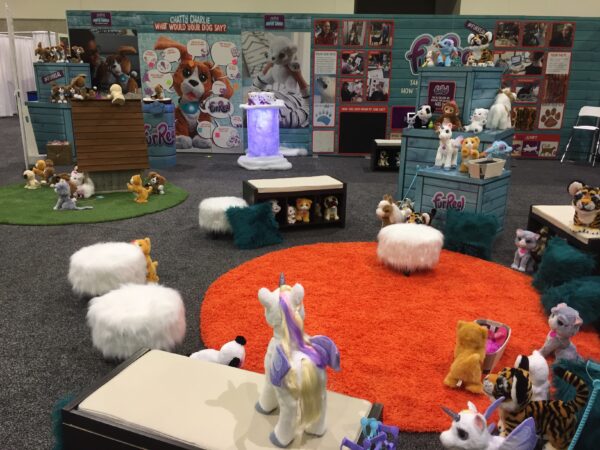 Wish I could have been there. I live halfway across the country from the event but it was a lot of fun to take part even in this small way.